Welcome
Welcome to our website!
This website exists to provide clients and potential clients with information concerning our firm and our unique, low-pressure approach to personal and professional services. We have an excellent client-retention rate, and we are extremely proud of the high-quality services that our firm provides.
Our Objective
Wolf Ausch, PC is a one-stop solution for all of your real estate accounting needs – no matter how many residential or commercial properties you own. We know that changing business demands require accounting services that are client focused. Our accounting experts are capable of delivering innovative, responsive, efficient and scalable solutions to fulfill such demands.
Our Emphasis
We can help to get your accounts in order whether you own multiple properties yourself or manage for clients. The days of worrying about managing endless paper trails and vendor bills are over with us on the job. Our team of CPAs ensures that every financial report is accurate, current and delivered in a timely manner. Brooklyn, Manhattan, Queens, and New Jersey are just some of the areas we serve.
Our Focus
The team at Wolf Ausch ensures that the accounting processes related to the management of your real estate are compliant with both federal and state regulations. We are experienced in managing the accounting and tax requirements of clients who have diverse portfolios, with properties such as mixed real estate, single family, multifamily and commercial.
Our Clients
We're proud to serve some of the top real estate players in the Tri-State area: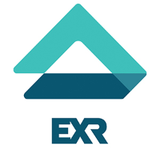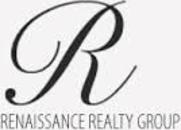 Our services are helping clients in other industries, too:
Mekor Judaica (retail)
​Capital C (marketing/branding)
Hospitality Openings (hospitality)​
The Betzalel Gallery​ (art)
Ultimate Truck & Equipment (heavy equipment)
Lalechet (Tours & Travel)
Party Maven (Event Planners)
Journey to Home (Motivational Seminars)
C.Z. Collection (Jewelry)
And many more.
Please, feel free to browse our website to see the services we offer as well as the many helpful resources we provide. When you are ready to learn more about what we can do for you, we encourage you to contact us.